Roofing Finance Packages
Spread the cost of your new flat roof with Permaroof Wakefield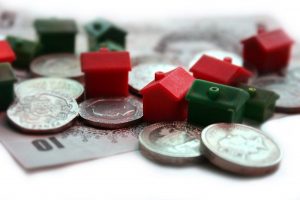 Permaroof Wakefield, your local EPDM flat roofing specialist, has launched a range of brand new finance packages for 2019 to help spread the cost of your new roof. Choose a finance option to suit you from £750 to £25,000 and get a fast decision on the spot with our application process.
We're experienced and understand that sometimes it can be hard to budget for critical or unexpected repairs around the house. When roofing fails and leaks, a necessary emergency repair can place pressure on the household budget.
We want to take some of that pressure off with an affordable finance option to help spread the cost of your liquid rubber roof or EPDM membrane installation.
Approved and trusted Wakefield roofers
Permaroof Wakefield are strong supporters of EPDM membrane, having first realised the superior waterproofing and weatherability of the product in 2003. We cover a wide area encompassing the whole of Wakefield, Castleford, Pontefract, Ossett, Normanton, Knotting and beyond. We can help you with all aspects of roofing from minor roof repairs to complete replacement of your roof including woodwork and timbers. We partnered with Permaroof in 2018 to expand our services and to offer our local customers even wider options for your flat roofing.
We want you to enjoy some fantastic finance package deals for all your EPDM installations, rubber roofing and anti-slip surfacing. We specialise in EPDM flat roofing systems under our Permaroof branding and offer a 20-year guarantee on all our EPDM membranes, accessories and insurance-backed installation warranty.
Why buy EPDM roofing?
EPDM membranes have an expected lifespan of more than 50 years, making them by far the most highly-performing single-ply membrane we've ever worked with. EPDM has unmatched UV and ozone resistance and 100% waterproofing capability, which makes your EPDM roof a sound investment for your home for many years.
Whether you're installing a flat roof extension with natural lighting via skylights, creating a green roof for your garage or making your shed into a garden office, Permaroof Wakefield can give you a permanent solution with EPDM. And now you can spread the cost to suit your budget.
PermaFinance facility
Why wait for your new flat roof or to fix that nagging leak? With our insurance-backed guarantees and a great opportunity to spread the cost with Permaroof Wakefield and PermaFinance, you can easily fit critical works into the budget and get a job you can rely on for years to come.
Protect your home with Permaroof Wakefield for the next 20 years – guaranteed! – and spread the cost to suit your budget.
Talk to us today about our finance options for your EPDM roofing. We'll assess your existing roofing and give you a complete report and quotation covering exactly what you need. We'll help you apply for finance from £750 – £25,000 and give you an instant decision with our on-the-spot application process. Call us today on 01924 664 994 or email us for an appointment at enquiry@permaroof-wakefield.co.uk.
Spread the cost of your flat roofing and get guarantees with Permaroof Wakefield.