Fascias and Soffits Wakefield
Looking to replace fascias and soffits in Wakefield? We can replace fascias and soffits quickly and efficiently as a standalone job, or as part of a complete roof replacement service. Permaroof Wakefield offers high quality products and workmanship, that are covered under an insurance-backed guarantee. Talk to us today and book your free, no-obligation roofing survey and quote.
Fascia Board Replacement
Your fascia board is an essential element that protects your property from the elements and increases kerb appeal. When tackled as a part of a new, roofing project, fascia board replacement enhances the performance and look of the roofing and provides essential weatherproofing.
Don't let tired or worn fascias lead to damage to your roofing and interiors. Whether you're replacing your entire roof or looking for fascia board replacement, book your free survey and quote today at Permaroof Wakefield.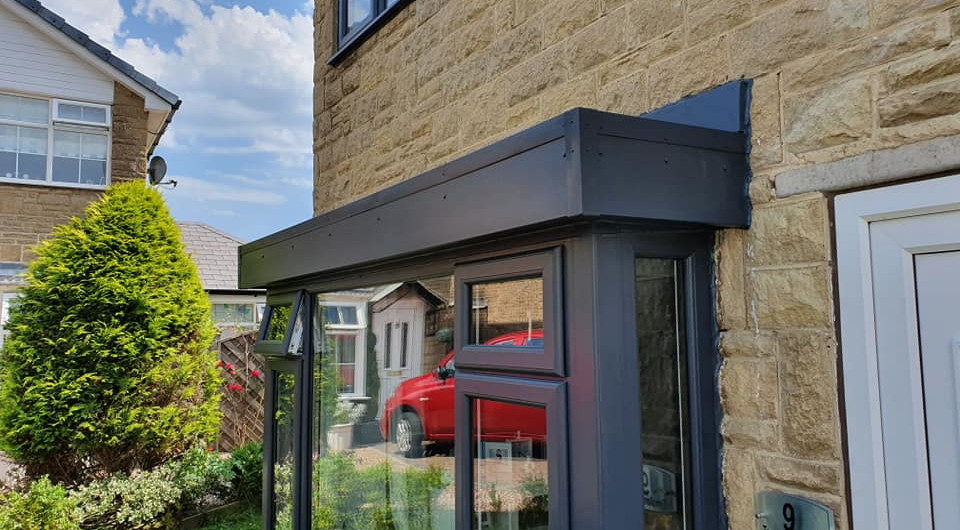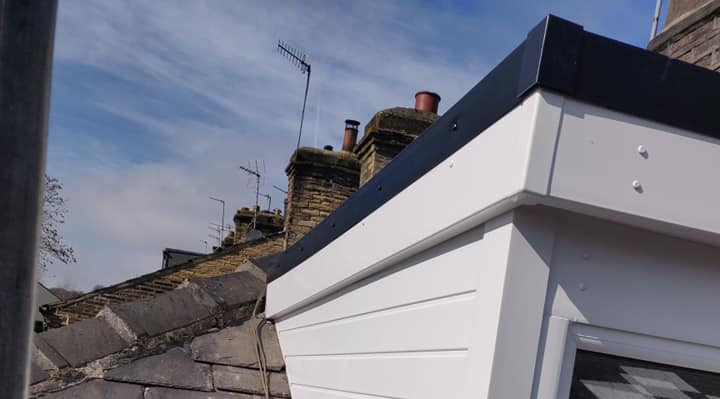 Soffit Replacement
Soffits are commonly replaced at the same time as fascia boards to add reliability and longevity to roofing projects of all sizes. When water gets inside your property under the eaves of the building, it can quickly lead to damage, leaks and eventual rot.
Soffit replacement can be handled by Permaroof Wakefield with fascias as a standalone job or can be included within a full roofing replacement package. Talk to us about your soffits and book your free fascia and soffit survey and quote across Wakefield and the surrounding areas.
Frequently Asked Fascia and Soffit Questions
We will try to include the most commonly asked questions below. If you have a question, feel free to contact us and we will respond as quickly as possible.
Regularly inspect your roofing, including soffits and fascia boards for any signs of wear or damage. Look out for flaking paint, warping in the boards, damage or cracks appearing, as these are clear signs that you are due to replace these essential protective elements.
If you are concerned about the condition of your fascias and soffits, or would simply like to improve the aesthetic value of your property, book a free survey with Permaroof Wakefield and let us give you a clear, honest assessment.
It is not always necessary to erect scaffolding to access and replace fascias and soffits. For an average home, Permaroof Wakefield use ladders following the current safety guidelines. However, this will depend on the scale of the property, design of the roof and the type of access required.
Book your free roofing survey in Wakefield and we will offer you an honest, comprehensive assessment of your needs and guide you through your options.
Repairing rotted fascia is largely dependent upon the extent of the damage. Because fascia board wraps around the property, it can be tricky to repair certain types of fascia, but the affected section can sometimes be replaced. Often, when damage is widespread – commonly seen in old wooden fascia, it is more cost effective to replace it with a long-lasting, modern alternative.
Talk to Permaroof Wakefield and arrange your free, no-obligation fascias survey and quote. With insurance backed guarantees and a dedication to customer service, you can look forward to an honest, reliable approach.
Soffits form a vital part of the waterproofing system for all types of roofing. Without soffits and fascias, there is no protection from water ingress through the eaves or at the gutter edges of the outside of the property.
During high winds and rain, the water is easily blown inside without soffits and fascias. Once water begins to seep into the roof space, it can quickly lead to damage, not just to the timbers or the roof deck, but eventually to the interior of the building as water builds up in the woodwork.
Yes. Permaroof Wakefield can offer you a range of colours to suit your taste and the style of your property.
Book your free fascias and soffits survey and quote today. Let us talk you through your options and show you our range of fascias and soffits samples.
Why Choose Permaroof Wakefield?
What you'll get
Highly Experienced Team
Insurance Backed Warranty
Emergency Services Available
Guarantees Provided
High Quality Roofing Products
Locally Owned
References Available
Clear Quotations and No Surprises
Permaroof Wakefield has a reputation built on trust. We offer a free, no-obligation roofing survey and turnaround your clear and comprehensive quotation fast. Let us talk you through your options with a jargon-free approach.
Professional, Experienced Team
The team at Permaroof Wakefield is qualified and experienced in a wide range of roofing projects. We take pride in our professional approach and ensure the highest standards in both our roofing installations and customer service. Let us offer you peace of mind with insurance backed workmanship guarantees and long membrane warranties. Talk to us today.
Permaroof UK Certified Partners
We are a part of the Permaroof License Network. We work together ensuring the highest of standards. They are one of the largest EPDM suppliers in Europe, and are authorised distributors for Firestone Building Products, who have over a century of knowledge within the rubber industry.
Peace of Mind as Standard
We offer Insurance Backed Guarantees as standard. Every installation is photographed, before, during and after and is logged on file as part of the guarantee registration. To strengthen this, we are also open to random quality control inspections, so you can be assured you are getting a quality installation.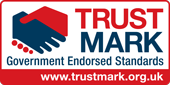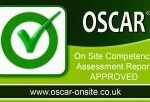 More Services from Permaroof Wakefield
Fixed leaking roof and chimney as agreed, professional and great to work with
Full professional job, probably saved us a whole new roof, by sorting previous work. Highly recommend.
Awesome guy! Work was done to professional standard! Deffo reccomend this company! All day every day!!!
Porch Roofing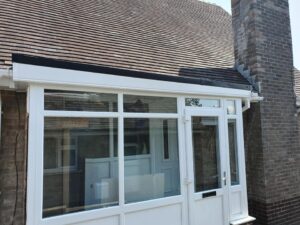 Extention Flat Roofing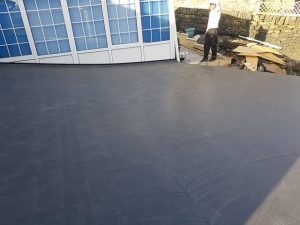 Skylight Installation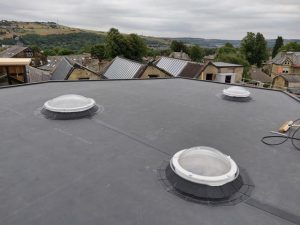 Garage Roofing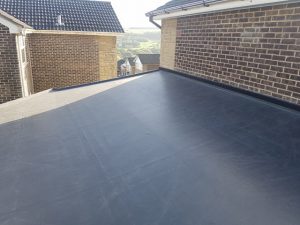 Rooflight Installation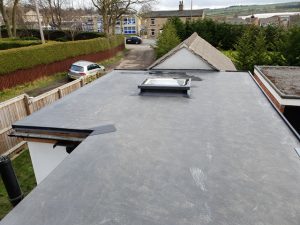 Pitched Roofing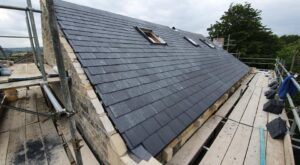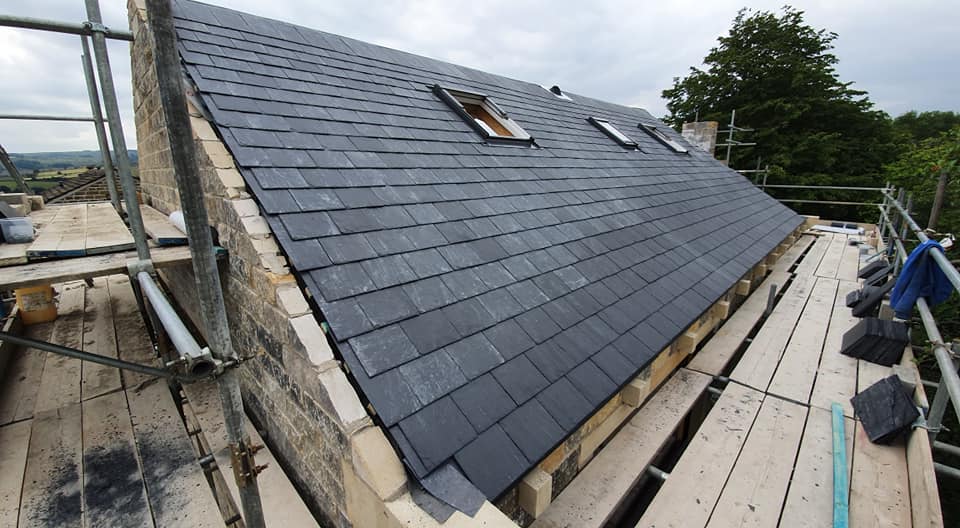 Chimney Pointing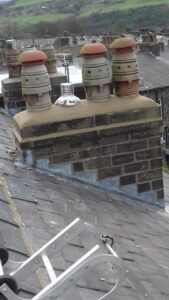 Guttering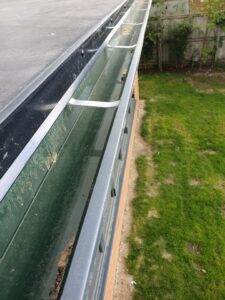 Fascia Boards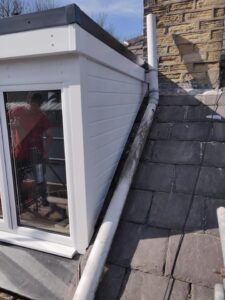 I set up our roofing company back in 2002 age 21. All aspects of roofing carried out from minor repairs to full replacement including timber replacement and treatment. We subcontract to larger maintenance company's allowing us to travel the UK working on banks and hotel's. We was introduced to EPDM Firestone rubber in 2003/4 and was instantly hooked, we fit it on 98% of our flats roofs in all shapes and sizes. We also provide an emergency call out service for all those unexpected roof leaks and storm damage, We also do pointing work from a small wall to full house.
We decided to join the Permaroof Network, as they have been around for over 18 years and have built a highly reputable supply business across the UK. We work together ensuring the highest of standards. They are one of the largest EPDM suppliers in Europe, and are authorised distributors for Firestone Building Products, who have over a century of knowledge within the rubber industry.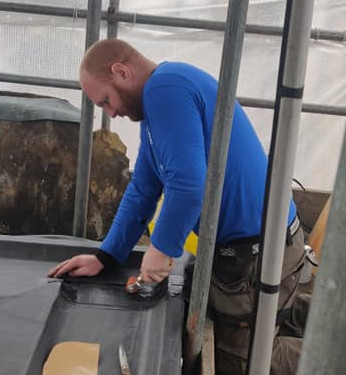 Tell us about your project…
Whatever your roofing project, regardless of size, Permaroof Wakefield are here to help.
With free, no-obligation roofing survey, fast quotation, insurance-backed guarantees and a range of affordable finance packages to help you spread the cost, we are the reliable Wakefield roofing contractor you've been looking for.